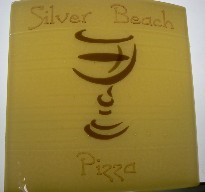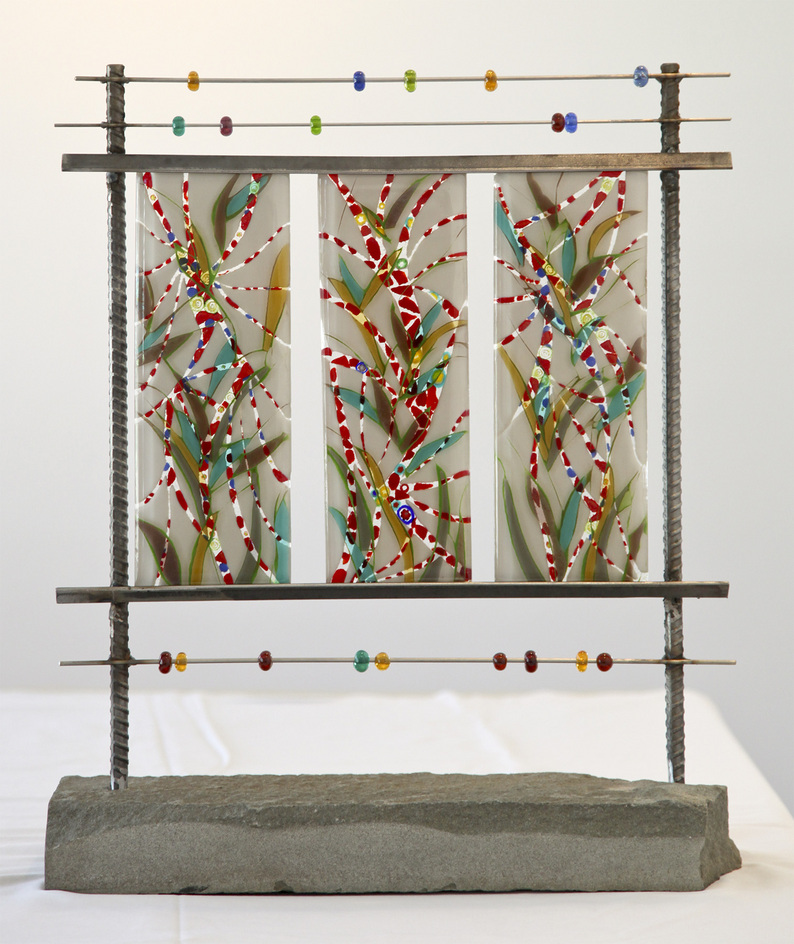 Contact us:
Cindy Fielding - cindy@ohfiartglass.com
​
Carolyn O'Hearn - carolyn@ohfiartglass.com

​​
Who's Counting?
​14" x 22" x 5" SOLD
So maybe I should make more of these. It is such a fun process.​
Curved Insert for Hostess station.
​16"W x 20" x 4"D
Did you know:
​
Silver Beach Pizza
​not only has awesome pizza and an amazing beer list but also supports local artists? Look around the restaurant for decorative and functional metal work and glass installations!
"Cascade"
9'6"W x 7'6"H x 24"D
​Kiln formed glass discs, Stainless Steel armature, steel base with galvanized cable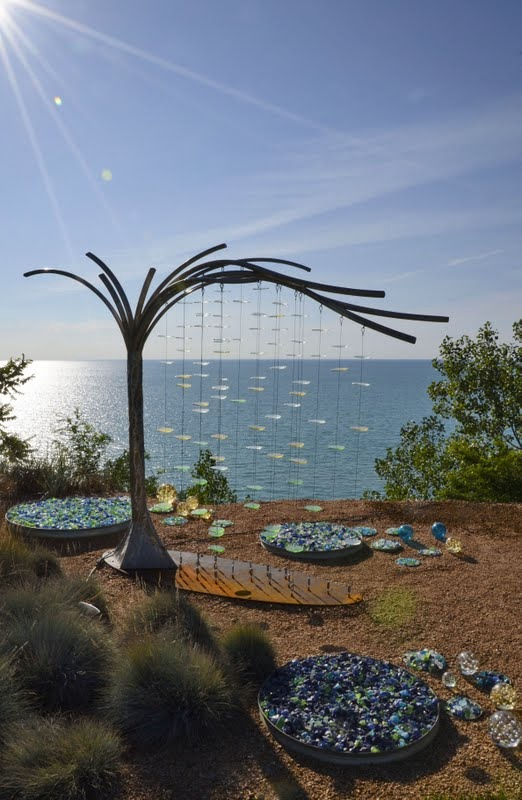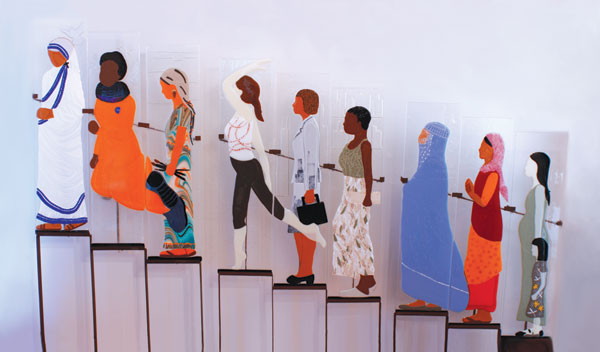 "Women Ascending Staircase" 7' x 9' approx.


Cindy's ​creative celebration of women for Art Prize in Grand Rapids, MI
Carolyn's sculpture for Water Street Glasswork's fund raiser at Lake Cliff Gardens. Many thanks to collaborator Josh Andres - metalwork artist extraordinaire!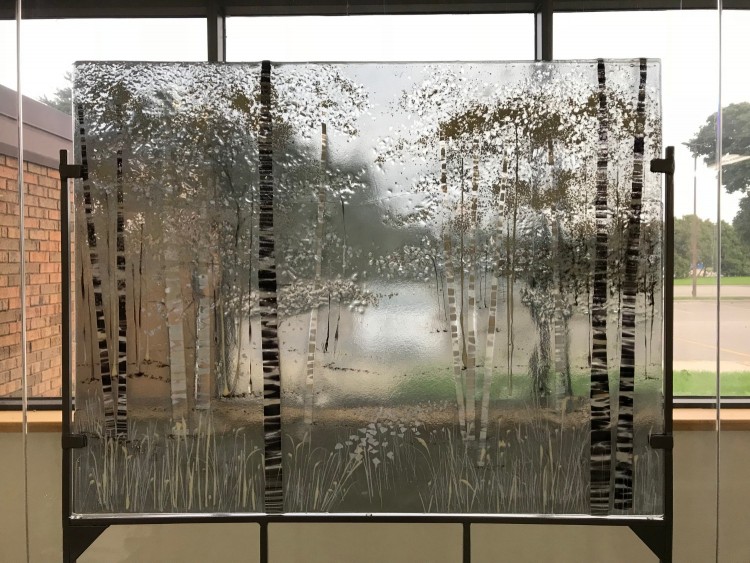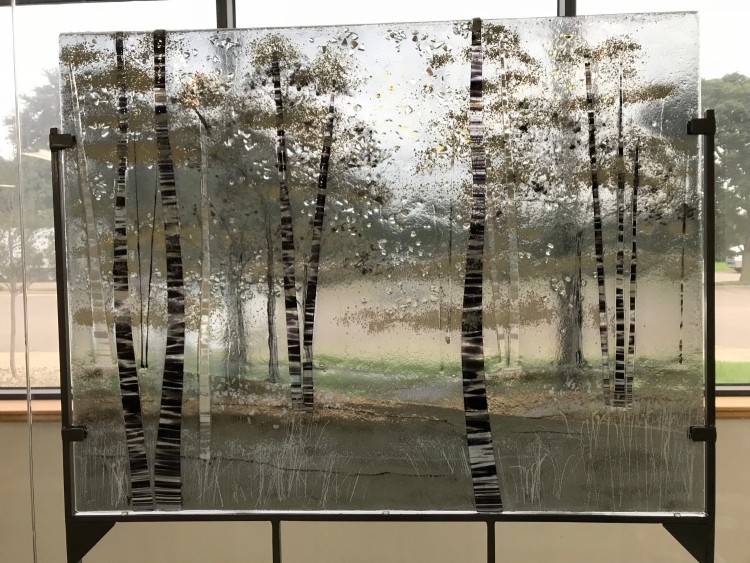 Panels to mitigate carpark view and allow natural light into the patient waiting area of a busy medical practice. Approx. 30" x 42" each. Tinted grey transparent glass with clear frit, glass powder, high temp enamels, hand pulled stringers and specialty sheet glass accents.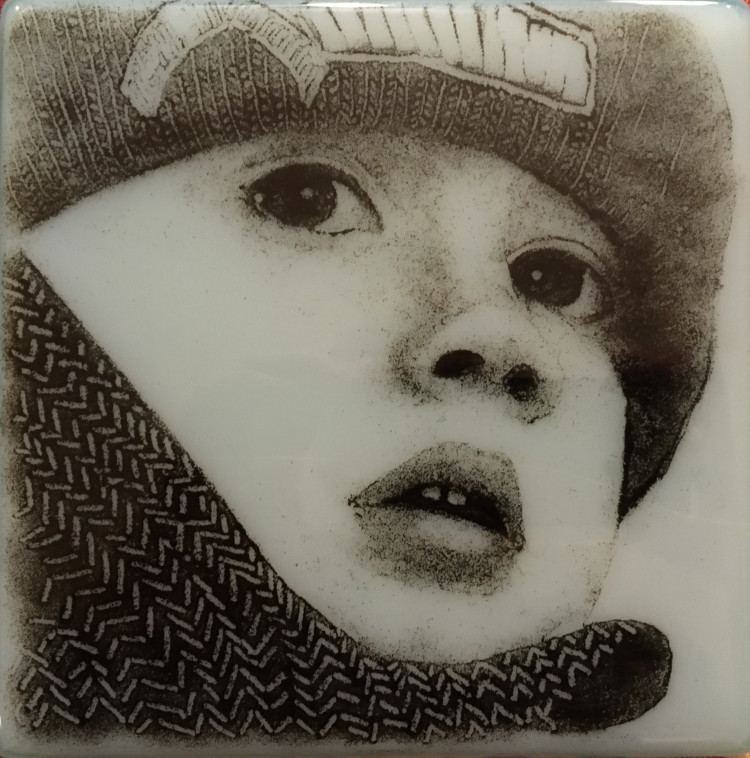 Portrait in glass power painting from a class with Miriam DiFiore. 6" x 6"
this text.