 Located in Saint Joseph, Michigan, w
e work in the mediums of kiln-formed glass, mosaics and stained glass.
​
Our kiln gives us the capacity to create large scale art and architectural commissions up to 34" by 70" as well as multiple smaller projects per session.

We also enjoy introducing and educating students about kiln-formed glass art through our Glass on the Go Classes​​ at local galleries and restaurants.
​

​
O'Hearn & Fielding Glass
​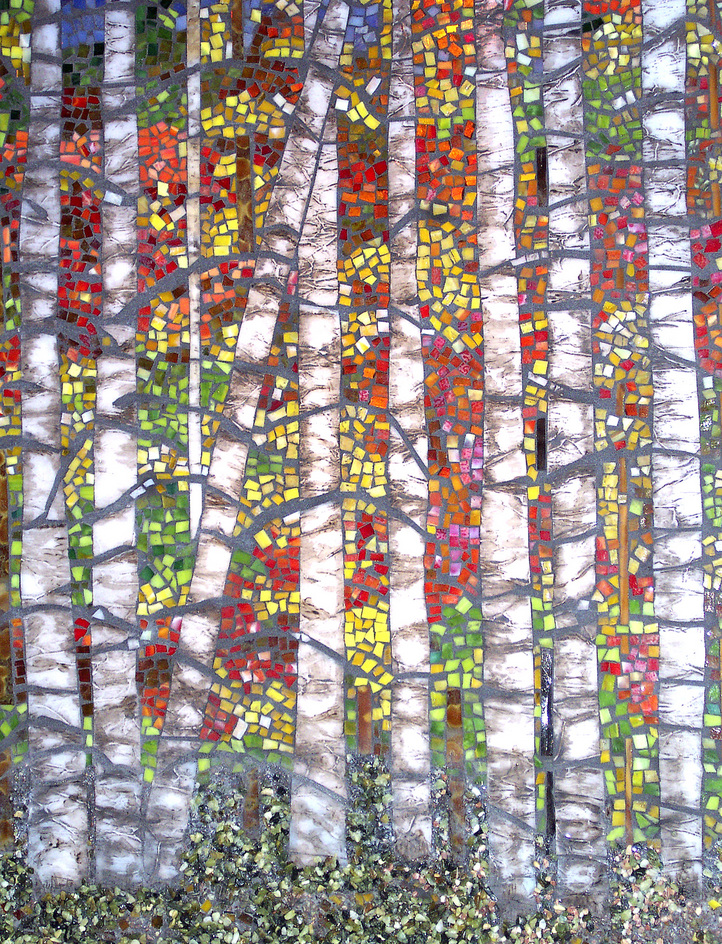 Kiln-forming refers to several methods of forming glass into finished artwork. Glass is usually compiled in a design and then fired in the kiln at between 1,320 and 1,490 degrees(F). Glass artwork can also be cast in the kiln at a higher temperature.
​
​All the glass used in an individual project, ie. fired together, must expand and contract at the same rate. Technically, this action is known as the COE or Co-efficient Of Expansion of glass.
​Typically, sheets of opaque and transparent colored glass are cut and shaped in the desired design. Other glass forms such as noodles, stringers, rods, frit and glass enamels may be used to embellish the design. Fiber products and molds may be further used to shape the design.
​​
Warning: Participation in the glass arts is highly addictive!​